Zelená Žaba - Spa and wellness center
Trenčianske Teplice, Slovakia
In 2014, work began on reconstructing the thermal swimming pool and wellness center in Trenčianske Teplice (originally built in 1940s).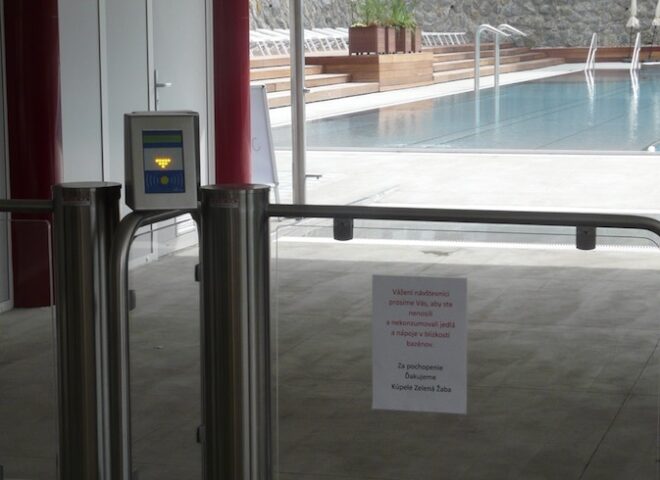 Goal

Implement a complete ticket system with control of access to the swimming pools and lockers, with the sale of tickets to the area and additional cashless sales of services and goods. The requirement was also a connection with the parking system for the application of discounts and free parking for center visitors.
Solution

The result of the project is a complete installation of a ticket and parking system ensuring convenient sales with contactless entry to the premises for customers, meeting the requirements of the client.
Wellness Ticketing System